Les habitants du Béarn vous accueillent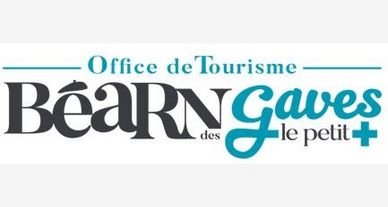 A community of ambassadors in Béarn des Gaves
The Tourist Office and Lacaze aux Sottises, a cultural association, share the same goal of finding ambassadors, local residents and citizens who will communicate and share the image of the region with others.

Contact the Béarn des Gaves Tourist Office:
+33 5 59 38 00 33 - contact@bearndesgaves.com
Both partners in this project are focused on the importance of living together, a key aspect of the cultural rights framework, in order to enable residents and professionals of the region to contribute to tourist life and culture.
That's why in 2018, based on the strength of this partnership, they launched this shared experience with the goal of continuing and expanding it in the future to sustainably anchor the network of ambassadors into the overall global tourism strategy of the region.
Professional tourism ambassadors
Residents and professionals alike have one aim: to give tourists a warm welcome and promote the image and reputation of the region.
In 2018, professionals in the tourism industry became involved. Accommodation professionals are central to the way visitors are welcomed and various actions have been proposed by the Tourist Office.
"Resident" ambassadors ambassadeurs "habitants"
On the 10th anniversary of the Fête des Sottises, the Pyromenes show was designed as being mid-way between a performance and a living installation. Intended as a project for the region, the show brings together architecture and the residents in the form of an interactive walk of fire which the local population can also take part in.
This project is an opportunity to develop the notion of ambassadorship for the residents.
Contact the Béarn des Gaves Tourist Office: +33 5 59 38 00 33 - contact@bearndesgaves.com
100% local in the Ossau Valley
The Tourist Office prepares to welcome visitors by making residents their best ambassadors. They can then share their tips, favourite places and secret spots for fishing, history, hiking, gardens in the area and the Valley itself.
Meetings are being organised between ambassadors and they are working on creating presentations for the communication materials of the Tourist Office.

Contact the Ossau Valley Tourist Office on:
+33 5 59 05 77 11 - info@valleedossau.com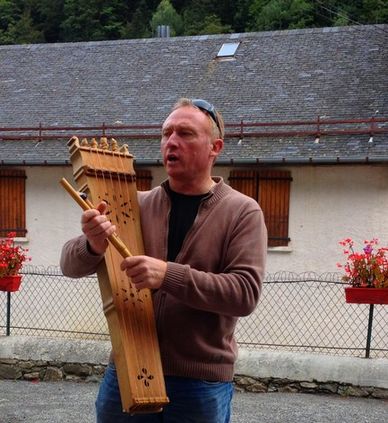 Every Pyrenean village has a story, a history, a tale to tell. Visitors appreciate their time with the locals and never hesitate to tell us so. That's how we developed our tour of the village of Laruns. You will meet 3 locals with Jean-Luc Mongaugé, a musician from Laruns who is passionate about his home region. These people, enamoured with their village and their valley, are shepherds, carpenters, and hosts who have chosen to live in Laruns and want to share their journey with you. Filled with musical moments, the tour of the village is a simple and sincere exchange with the locals.

Contact the Laruns-Artouste Tourist Office on:
+33 5 59 05 31 41